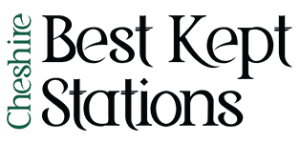 With great regret we have decided to postpone the Cheshire Best Kept Stations Awards Evening planned for 25th January 2022.
The recent and rapid escalation in covid infections has created considerable uncertainty about our ability to hold the event.
Uncertainty about how long the huge level of infections will continue, uncertainty about whether more stringent Government restrictions will be required, and uncertainty about whether our guests will want to attend an indoor event with a hundred other people notwithstanding the measures that we were putting in place.
We wanted to avoid being put in the position of having to cancel the event at short notice, with all the problems that would create.
It is therefore wise to put off the event until we can be sure of being able to host an evening that properly celebrates the amazing achievements of our Station Friends in Cheshire.
I hope you will understand.
The event will still be live-streamed on our YouTube channel when it takes place.