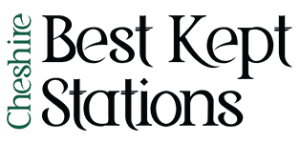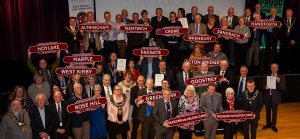 I hope that you and your fellow group members are all well and keeping safe during these difficult times.
Activities have stopped as we all follow Government advice to keep safe and protect the NHS.
Looking after ourselves has got to be our main priority.
As we look to the future, we invite you to check out our website for the latest news of our Cheshire Stations.
We also welcome good news stories about your efforts even if they are reflecting on the past.
These should be sent to intouch@bestkeptstations.org.uk or simply reply to this email.
And remember a picture paints a thousand words!
We particularly bring your attention to:
–  Advice and guidance from Community Rail Network (formerly ACoRP) on keeping in touch and planning whilst we are in lock-down with Covid-19.
–  Our Cheshire Best Kept Stations Annual Report
It will come as no surprise to you that we are postponing our Annual General Meeting until post Covid-19 but you can read our Annual Report now.
–  The MyCheshire Children's Arts Awards.
This is a Mid Cheshire CRP initiative aimed at Cheshire primary school children who can join a competition to paint their own railway station poster.
The winners will see their paintings adorn 15 poster cases on Mid Cheshire Line.
Take a look at some of the entries so far.
And … by special arrangement the competition is extended to "old Cheshire" so includes all Cheshire Best Kept Station entrants!
It has been a joy to recognise and celebrate the hard work, enthusiasm, creativity and community spirit in Cheshire last year.
This year is going to be a different year for Cheshire Best Kept Stations but our Best Kept Stations team are here to:
rekindle all the energy we can for Cheshire's station projects
give help and to promote our station achievements both past and present
help keep in touch with Cheshire's station projects even whilst we are in lock-down
Finally please remember that Cheshire is the only county to have its own Best Kept Station Competition.
Yes, in Cheshire we are simply the Best !!
Mark Barker
Chair
Cheshire Best Kept Stations
Do send us your news and photos to intouch@bestkeptstations.org.uk so we can keep other groups in touch of your station projects.