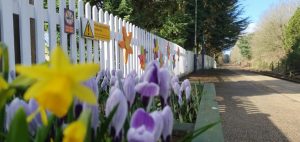 Delamere Railway Station has probably more branches around it than most railway stations – after all it is in the heart of Delamere Forest !!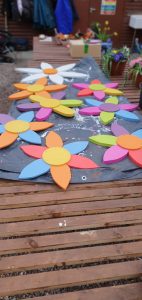 Unfortunately Covid-19 has suspended volunteer working at our stations in Cheshire but here is a glimpse of some of the work by the Petty Pool Trust – whose College and Outdoor Centre is just down the road from the station in Sandiway.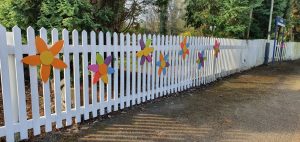 The Mid Cheshire Community Rail Partnership would like to thank all those from Petty Pool for making Delamere Railway Station a lovely place to visit.
This project was funded by the Northern Stations Fund through the Mid Cheshire Rail Users Association.
If you have photos and a story that would brighten our lives up as we traverse Covid-19, please contact the Cheshire Best Kept Station team .