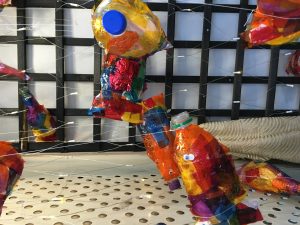 The children at the Wilmslow Academy have created a recycled underwater aquarium to inhabit the "Art In A Box" exhibition at Handforth train station.
The younger children at the school (all ages up to and including Year 2) made fish out of used plastic bottles, and then wrote their secret promises and their wishes for the planet to put inside them.
The fish and their underwater world can be seen at the station at the top of the steps leading down to the Wilmslow-bound platform.
Although the work is colourful and the upcycled sea creatures have been designed to bring a smile to people's faces, the display also aims to give a very serious message about the damage that discarded plastics are doing to our oceans. The majority of the plastic littered on land makes its way into the sea. Once there, plastic decomposes very slowly, breaking down in to tiny pieces that can be incredibly damaging to sea life.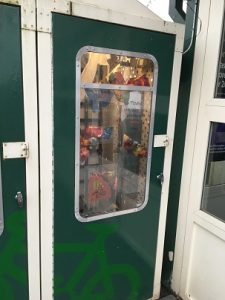 Helen Wright, the Art and Design subject leader at the Wilmslow Academy, said, "The children responded very thoughtfully and passionately to creating this artwork, with the theme of taking greater care of our planet."
Jenny Barnes, the Arts Cordinator for FoHS, said "Handforth Station is well-known for its often-changing art installations. We always invite colourful and entertaining displays for the period of December and January, and we are delighted with the artwork that the youngsters from Wilmslow Academy have produced."
The Aquarium will be on show at Handforth Station over the festive period, until the end of January 2021.