About Goostrey Railway Station
Goostrey Railway Station is on the Manchester to Crewe Line via Stockport, Alderley Edge, Wilmslow and Sandbach.
In 2019, Goostrey Station won the ACoRP Campaigns Award.
Previous awards have include:
–  the 2020 Special Award
–  the Northern Youth Challenge Award in 2018
–  the Diversity Award in 2017
–  the Network Rail Award in 2016
–  the Most Improved Station Award in 2014
It is interesting to note that Goostrey also won the Best Station Award for Flowers in the Crewe Area back in 1961.
There used to be a signal box at Goostrey Station before it became redundant in 1959.
A lady whose grandfather was signalman at the Goostrey signal box  from 1924 until its close kindly provided archive photos and newspaper clips from 1961.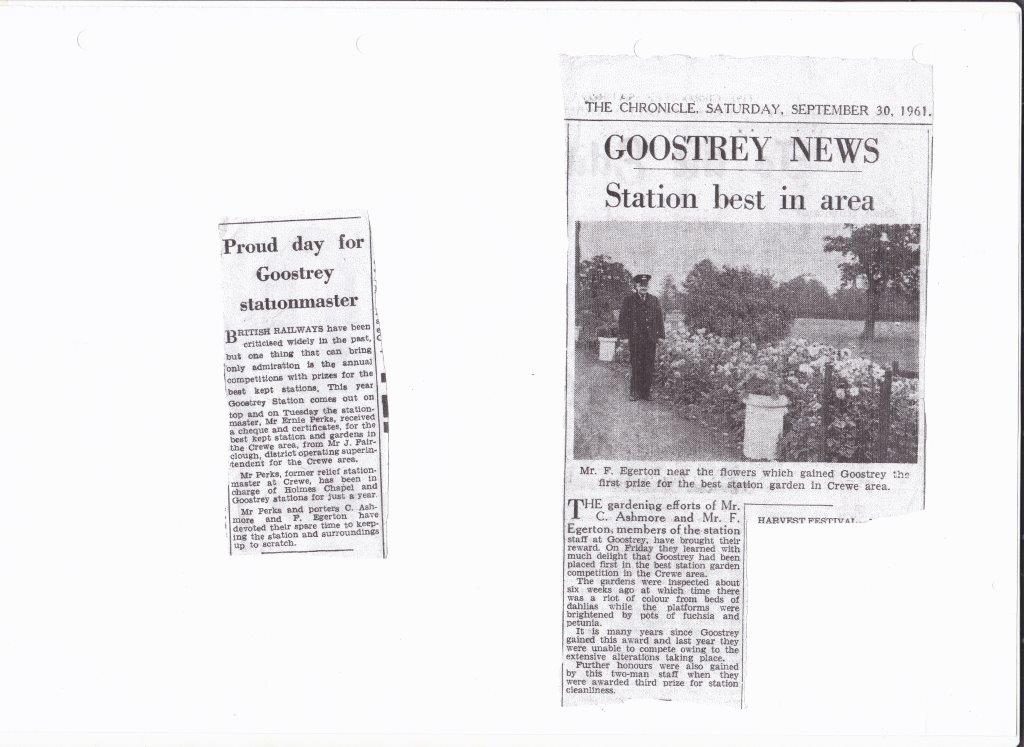 Do you have any details of your station's history of winning previous awards?
Want to get involved?
If you want to get involved, contact the Friends of Goostrey Station through their contact page on their website.