We welcome the News from the Friends of Meols out on the Wirral with some images before lock-down ….
Jan Forster from The Friends of Hoylake and Meols in Bloom writes: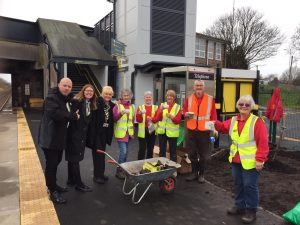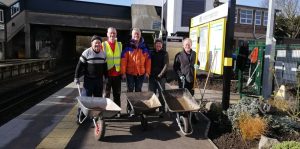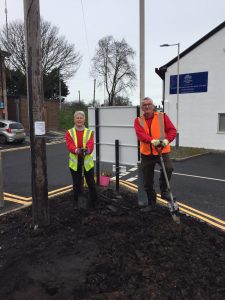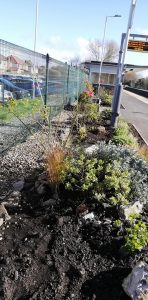 The Friends have put a gravel path behind existing beds  and created two new beds.
We have been waiting until the new lifts were finished to do this.
We have planted 20 roses in one bed and 45 ornamental grasses in another
We dread to think what the weeds will be like when we are are back station after lock-down!