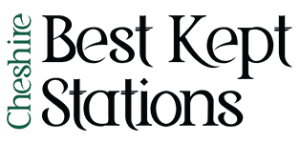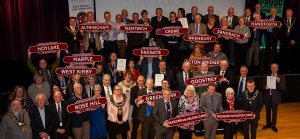 Note nominations for the 2020 Cheshire Best Kept Stations Awards is now closed and our team is now judging the entrants.
There have been many superb entries and we thank you for telling us about your station projects you are most proud of.
I hope that you are all safe and well.
These are strange and difficult times and many of you may feel anxious about going out at all, while others may be raring to go back onto their stations as soon as they are given permission.
It is of course important to adhere to train operator and Government guidance.
The Community Rail Network (formerly ACoRP) has recently updated its guidance on working on stations. I recommend reading this which you can do by clicking on this link:
https://communityrail.org.uk/coronavirus-guidance-2/
Cheshire Best Kept Stations Awards 2020
We are determined to keep on encouraging and supporting your work on stations whenever this becomes possible, and to recognise and honour your achievements both now and in the past.
Your work is so important for your communities, the rail industry and your own wellbeing.
To continue encouraging you we are pleased to announce that we will be presenting the 2020 Cheshire Best Kept Station Awards this year but will be changing the way we judge and present the Awards.
We want you to tell us about one project / piece of work that you have completed (or maybe are still doing) that you are most proud of.
This does not have to be in the last year, it can be at any time in the past.
You can submit this information just in an email, or no more than a single side of A4. One or more photos would also be very helpful.
Please let us have this information by Friday 31st July by emailing:
intouch@bestkeptstations.org.uk
Station Group News
Many thanks to those of you that have been keeping in touch with us to let us know what you have been doing recently.  You can see some of these stories here:
https://www.bestkeptstations.org.uk/news/
Please keep your stories coming in; these will encourage others with what can be done.
We want to hear about what you have been able to do at or around your stations, in your communities and how you are keeping in touch with each other.
If this pandemic has shown anything, it is the strength and generosity that exists in our communities of which you are all part.
Send your stories to:
intouch@bestkeptstations.org.uk
We will continue to keep you informed about our plans as the progresses and look forward to hearing from you.
Keep safe, with Best Wishes,
Mark Barker
Chair
Cheshire Best Kept Stations
PS  Do send us your news and photos to intouch@bestkeptstations.org.uk so we can keep other groups in touch of your station projects.