The Friends of Romiley Station invite you to bake a train ….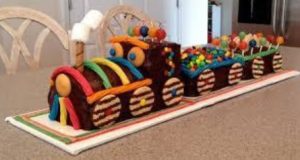 For the last two years the Friends of Romiley Station, with help from Northern, have sponsored a 'Bake me a train' competition as part of the Romiley Young Farmers Show.
Unfortunately, this year the Show has been cancelled.
But you can still join the Competition by sending an image of your fabulous bake to the Friends Group by Saturday 26th September 2020.
Click here for further details