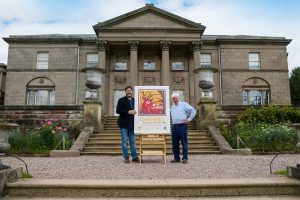 The Mid Cheshire Community Rail Partnership has launched 12 platform posters featuring Cheshire's Wonderful Wildlife which runs from Saturday 3rd October to Sunday 15th November 2020 …..
Once again, the CRP has teamed up with acclaimed Chester artist Nicky Thompson.
Following a trail around Tatton's Gardens you will be able to view these posters in this stunning setting.
You can now preview  by video the Gallery in the Gardens Exhibition before arranging your visit.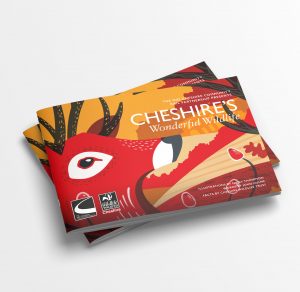 To accompany the Exhibition and available at staffed stations on the Mid Cheshire Line, there is a 24 page full colour booklet supported by text from the Cheshire Wildlife Trust.
Click here to view an online copy of the booklet.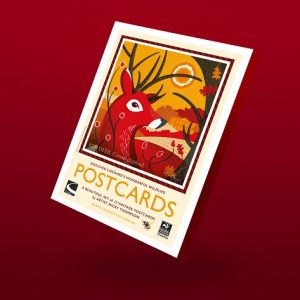 Posters and postcards are available at the Tatton Gift Shop and and at the CRP's Online Shop at the Crewe Heritage Centre.
Nicky Thompson said, "Although this series is essentially 'platform art' and will be displayed across the Mid Cheshire Line, I am really excited to see them in the stunning gardens at Tatton Park… I really can't think of a more picture-perfect 'gallery".
There is also a great storyline of creative partnership working behind this exhibition of Cheshire's Wonderful Wildlife, as John Hulme, a director of the Mid Cheshire Line Community Rail Partnership (CRP) explains:
"When we approached Nicky about 12 pieces of poster art for our railway line, which connects Chester with Manchester via Northwich, Knutsford and Altrincham, the CRP suggested extending this platform gallery to other Cheshire partners because that is what Community Rail is all about.
"Getting things done in the Community.
"So we approached Tatton Park, which is a brisk walk from our Mid Cheshire Line station at Knutsford and here we are partnering Tatton; the National Trust; Cheshire East Council who manage and finance the Park; and the Cheshire Wildlife Trust who helped with the words for our free 24 page full colour booklet. 
"And, in these uncertain times, connecting with nature and what mindfulness brings to positive mental health, it has got be a doctor's prescription."