The Friends of Goostrey Station send their latest News for January 2021 ….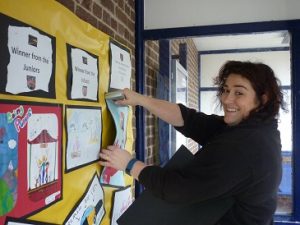 More evidence that Goostrey Station is on the right track!
In last month's magazine, we announced that FoGS had received a special award in the Cheshire Best Kept Station competition.
But in 2020, FoGS was also shortlisted in two categories in a national competition organised by Community Rail. Entries came from groups of volunteers and from people employed by Community Rail Partnerships. This year, for the first time, the awards were announced online and that allowed many more people to attend the event.
Last year, FoGS won the photo category in the national competition.  This year, Goostrey didn't win but FoGS members were delighted to have their achievements recognised.
The FoGS entry for the Most Enhanced Station focussed on the restoration of the wooden Victorian ticket office because the work has transformed it into a building which a local resident plans to use as a centre for art education. We submitted a 200 word summary, a 600 word detailed description and 6 photos. The category was won by Haslemere station.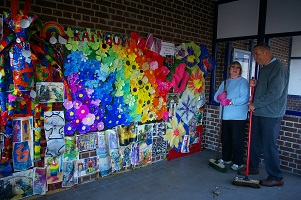 The judges for the category called It's Your Station awarded points for gardening achievements, environmental responsibility and engagement with other organisations. Points were totalled and entries placed in bronze, silver, gold and platinum groups.  The FoGS entry described our displays of flowering plants and the efforts to improve biodiversity and sustainabilty. It also included the work of Goostrey Community Primary School and Goostrey Cubs, the commissioning of artwork for two banners and negotiations with companies such as Network Rail, Northern and United Utilities. Goostrey was placed in the gold group.  Buxton and Handforth were among those stations which achieved the platinum level.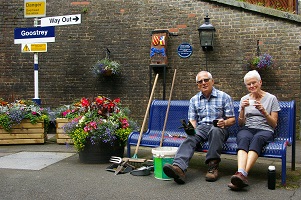 Chair of FoGS, Dave Roberts was impressed that so many station groups across England are working with their local communities. The diverse array of projects included one which encouraged musicians to generate songs to promote travel by train and to highlight safety issues on the railway.