The Friends of Handforth Station are delighted that Northern Trains (who are responsible for Handforth Station) have given permission for them to run the FoHS Spring Quizzes this year …..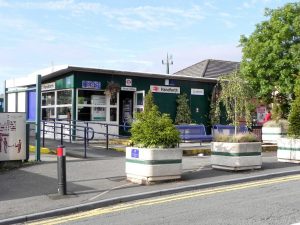 When not in lockdown, the Friends of Handforth Station members keep the station tidy by picking litter and maintaining vegetation, and are also responsible for the many international station signs and wide selection of artwork displayed at the station.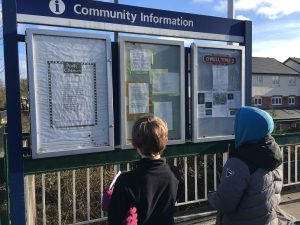 Members of the public using the station, and also people in their own social bubble, are invited to visit the station between now and early April to find the answers to the FoHS's quiz questions.
Hugh Everett, Secretary of FoHS and in charge of the quiz, said:
"While we expect that initially only Handforth residents taking daily exercise in their social bubble will take part, we hope that COVID-19 restrictions will ease enough to allow others to take part before the closing date of Easter Sunday (4th April 2021)."
Hugh added: "We're running an Adults' Quiz and a Children's Quiz, with a prize for each.
To enter the quiz, simply visit our website, where you can find all details on our main page