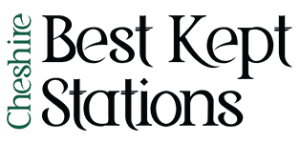 Click here for a Personal Message from our Chair, Mark Barker
We are pleased to announce that the Cheshire Best Kept Stations Awards Evening will now take place on Friday 1st April starting at 7pm.
The venue remains unchanged at:
The Grange Theatre, Bradburns Lane, Hartford, Northwich, CW8 1LU.
It was disappointing to have to postpone the event on 25th January in the face of the deteriorating Covid situation, but we now believe that 1st April will be a suitable time to bring Volunteers, the Railway Industry and Civic Leaders together for our annual celebration of the good work at Cheshire's stations.
We hope that better weather and lighter evenings will also encourage you to join us.
For those that are unable to join us, the event will be live streamed on our YouTube channel from 8.00 pm.
We all look forward to finally meeting you on 1st April.
Click here to request more information.